Technology strategy
Flexible IT that sets the course for sustainable growth
Ensure that your technology solutions effortlessly adjust and adapt to a changing business environment while keeping your operations running smoothly and securely.
Technology strategy from Prime Networks
Planning a future-proof course for your technology solutions
Strategic approach
Set in place a solution that is fit for today, but flexible enough to grow and to adjust to the future.
Tier 1 technology
Always supplying tier-1 solutions, configured as a reliable and dependable platform that delivers long-term stability.
Improved efficiency
Take advantage of cutting-edge technology to work smarter, improve customer service, and reduce costs.
Lifecycle management
Plan for replacement to ensure ongoing reliability, and to keep your business ahead of technology advancement.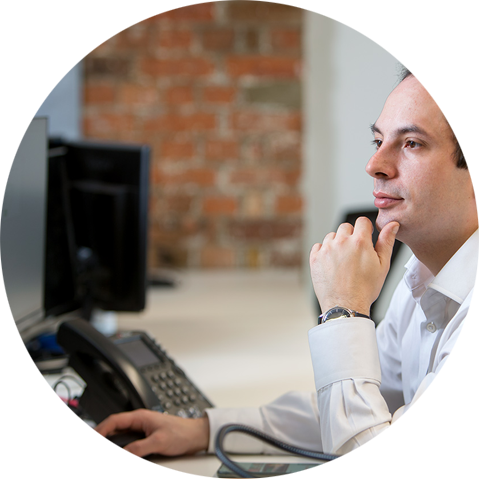 Strategic IT for the future
We work with our clients to comprehensively understand their business objectives and to develop an IT strategy that is closely aligned to their needs today. In doing so we focus on building a technology solution that can easily adapt and adjust to changing objectives, and to a changing business environment.
A long-term partnership
Technology is too fast-paced to simply set and forget. We continuously monitor your needs and objectives and match that against a changing technology environment. Prime Networks ensures that your business makes maximum use of the latest technologies – and that your technology solution is always a perfect fit.
I have complete confidence in Prime Networks' ability to resolve any technology problems in a quick and efficient way. In the seven years I've worked with Prime Networks I've never come across a technical issue they couldn't solve. I recommend Prime Networks for all your technology needs. Ben Lyle, Flints
We relied on Prime Networks for the switch to cloud technology and the company has been incredibly helpful – we couldn't be more pleased with the outcome. The team has helped us make the most out of the cloud, offering ongoing support to iron out glitches as they come up. Elliot Stern, Compton
Prime Networks helped us gear our team for remote working in no time. We were concerned how our operations would cope with a distributed team, but thanks to the team at Prime Networks we managed to put in place reliable access for remote staff members, including secure VPN. Jamie Crook, Louelle Belle
Outsourcing our IT to Prime Networks was a wise choice. We are saving a significant amount of money, and our staff are losing much less time in dealing with IT niggles. The support is top-notch, and we really can't find fault with their service. Adam Maurice, Fusion Consulting
When we made plans to expand our business we found that our current provider couldn't provide the strategic advice to advance our IT alongside our growing operations. Prime Networks straight away brought the vision we needed to set in place an IT strategy that meets our current and future needs. Ralph Beney, Arundel Group
How it works
Benefits of technology strategy from Prime Networks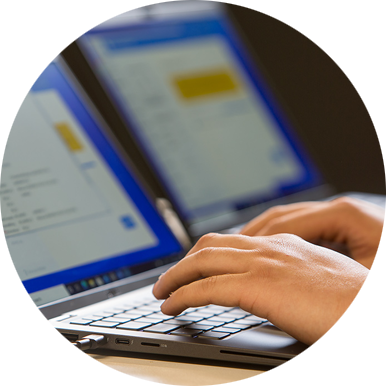 Have a question? Looking for a solution? Talk to us.
We're here to help. Just get in touch via the form below and we'll be in touch in no time.