IT Helpdesk
Always there when you need us
Enjoy a quick response whenever you have a support request, with rapid help desk assistance right when you need it – alongside a proactive approach that minimizes downtime.
IT help desk from Prime
Putting your end users and your business first.
Always helpful
We're ready to answer your support request, no matter how simple or how complicated your question, just get in touch.
Desktop and network
Effective technology support that helps with anything from end-user requests through to complex network troubleshooting.
Fixed-rate contracts
We aim to prevent problems rather than fix problems and for that reason we offer all our customers a fixed-rate support contract.
Out of hours support
We know your business is not always 9 to 5 so we offer extended support hours to help you whenever you encounter a technical problem.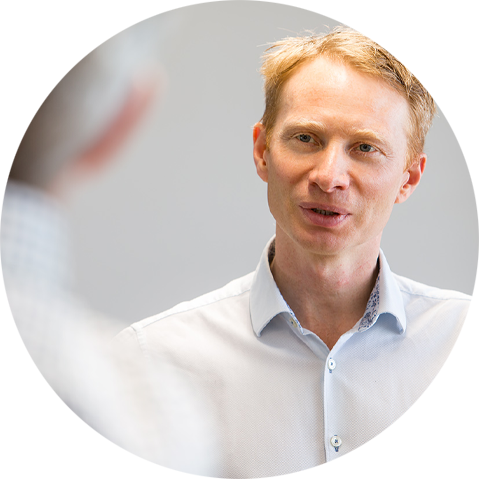 Unrivalled SLAs
Prime Networks offers a tight service level agreement (SLA), one of the best in the market. We pride ourselves on delivering consistent, rapid support times. In practice, that means we're highly responsive – resolving any technical queries or service interruptions with an unrivalled combination of speed and technical capabilities.
Monitoring and response
We don't wait for you to tell us there is a problem. Instead, we proactively monitor your networks and systems with a live agent that detects when networks experience a technical problem. That helps us to react faster and to do so proactively, pre-empting problems and delivering a fix before you even notice something is wrong.
I have complete confidence in Prime Networks' ability to resolve any technology problems in a quick and efficient way. In the seven years I've worked with Prime Networks I've never come across a technical issue they couldn't solve. I recommend Prime Networks for all your technology needs. Ben Lyle, Flints
We relied on Prime Networks for the switch to cloud technology and the company has been incredibly helpful – we couldn't be more pleased with the outcome. The team has helped us make the most out of the cloud, offering ongoing support to iron out glitches as they come up. Elliot Stern, Compton
Prime Networks helped us gear our team for remote working in no time. We were concerned how our operations would cope with a distributed team, but thanks to the team at Prime Networks we managed to put in place reliable access for remote staff members, including secure VPN. Jamie Crook, Louelle Belle
Outsourcing our IT to Prime Networks was a wise choice. We are saving a significant amount of money, and our staff are losing much less time in dealing with IT niggles. The support is top-notch, and we really can't find fault with their service. Adam Maurice, Fusion Consulting
When we made plans to expand our business we found that our current provider couldn't provide the strategic advice to advance our IT alongside our growing operations. Prime Networks straight away brought the vision we needed to set in place an IT strategy that meets our current and future needs. Ralph Beney, Arundel Group
How it works
Benefits of IT help desk from Prime Networks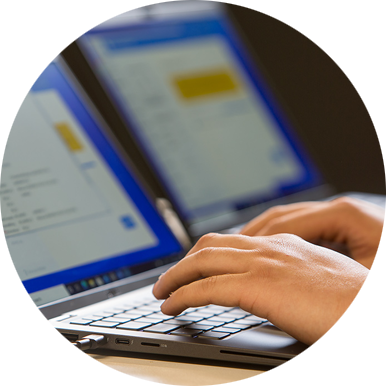 Never allow an IT problem to get in the way of business thanks to rapid responses from the expert team at Prime Networks.
Get your response times in writing and know that you rely on a support partner with a reputation for meeting its SLAs.
No problem is too big or too small, you can always rely on the team at Prime Networks to find a resolution for your support request.
Have a question? Looking for a solution? Talk to us.
We're here to help. Just get in touch via the form below and we'll be in touch in no time.